Guide to Reusable Produce Bags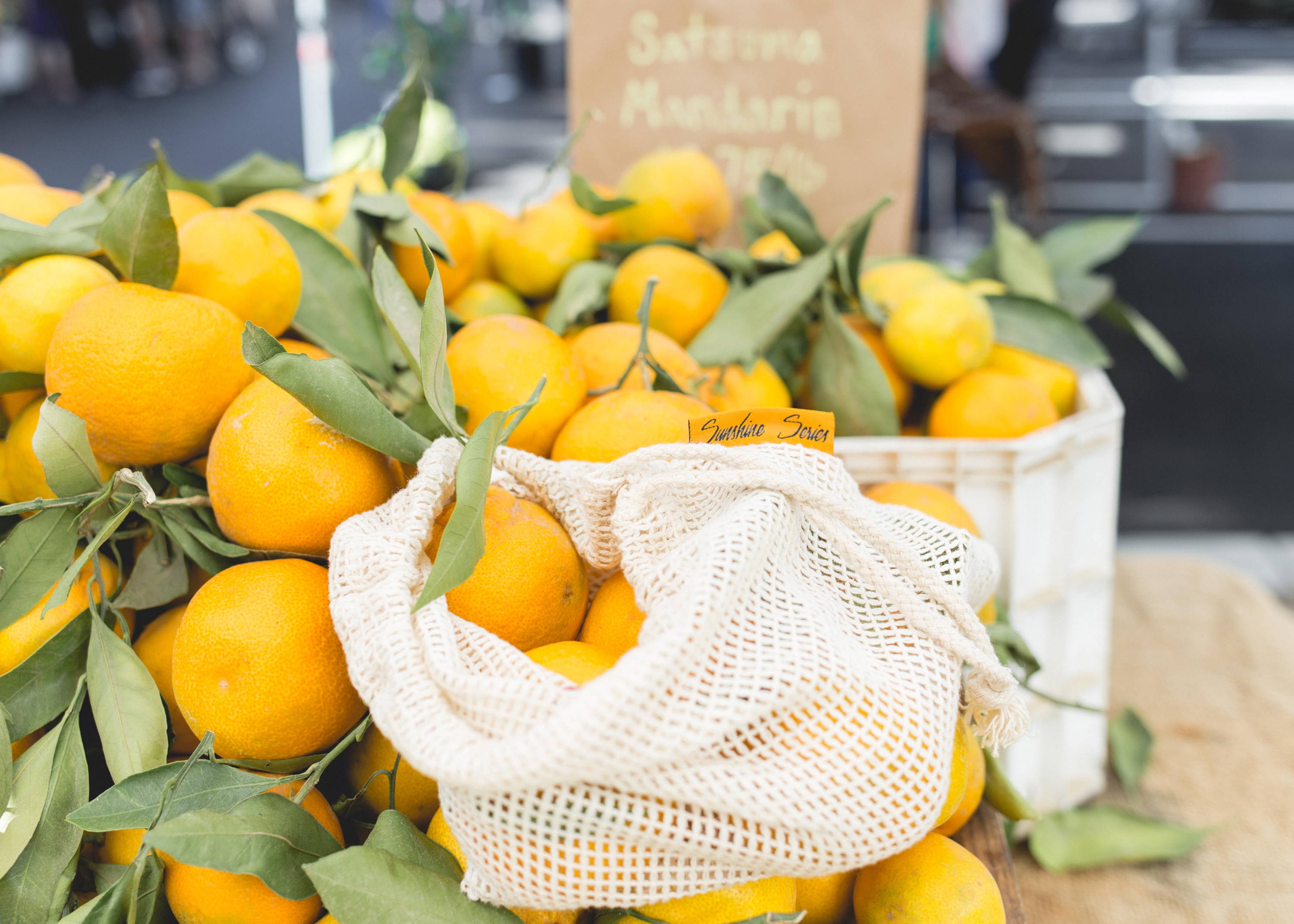 We wanted to share some of our tips to help the transition from those awful plastic produce bags to these reusable options. From which ones to use & how to store your produce to last longer, we hope this helps inform & inspire your next trip to the market. Point for sustainability!
First things first: Trying to NOT forget your bags. It happens. A lot. Storing these reusable produce bags in your shopping bag helps them actually make it into the market. Big things.
Next, using them. Our Set comes with 7 bags. 4 GOTS certified organic cotton mesh & 3 hemp grain bags. We love having all options ready in 1 Set to provide you with anything you may need.
The cotton mesh bags are perfect for fruits, veggies & fresh leafy greens.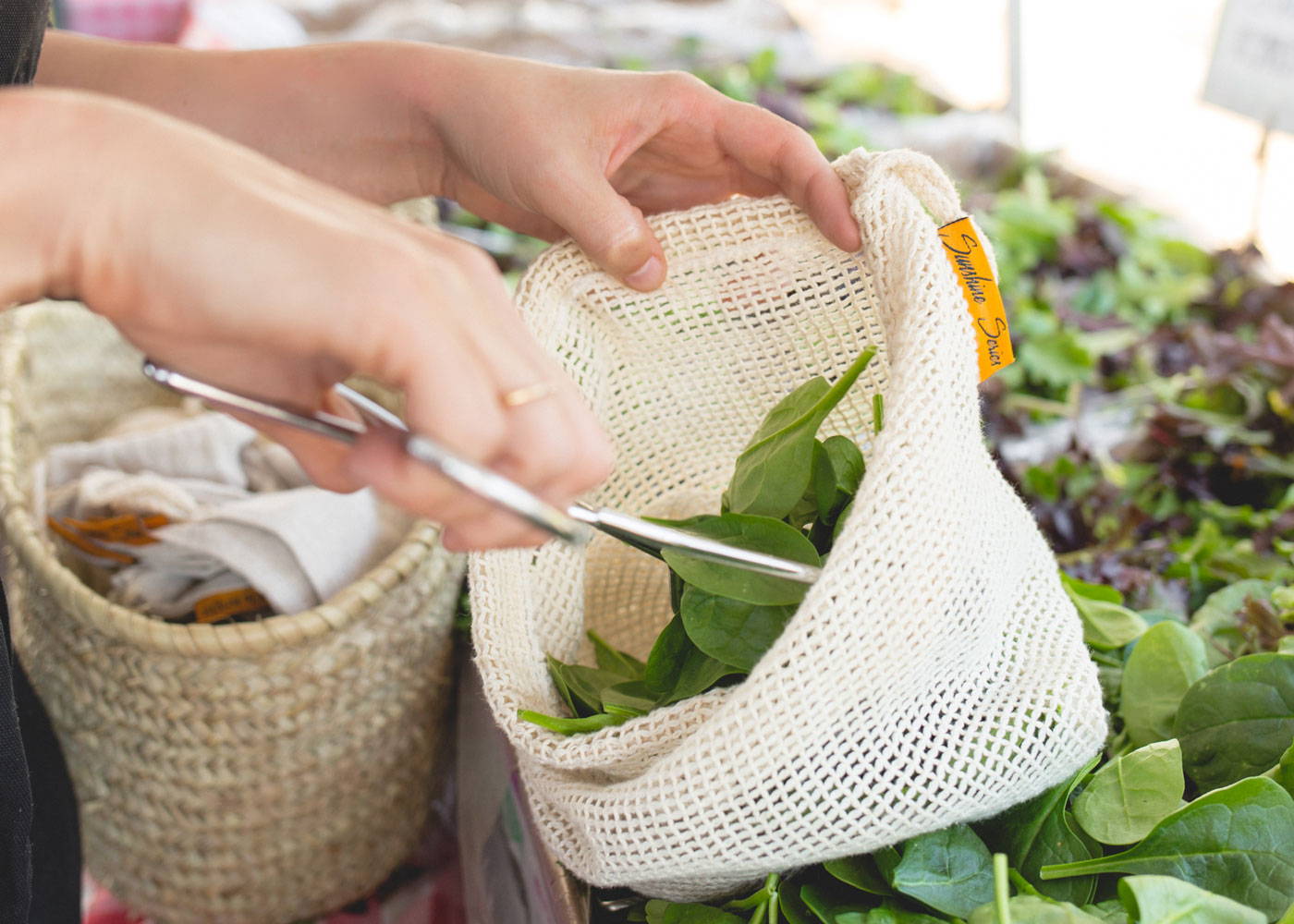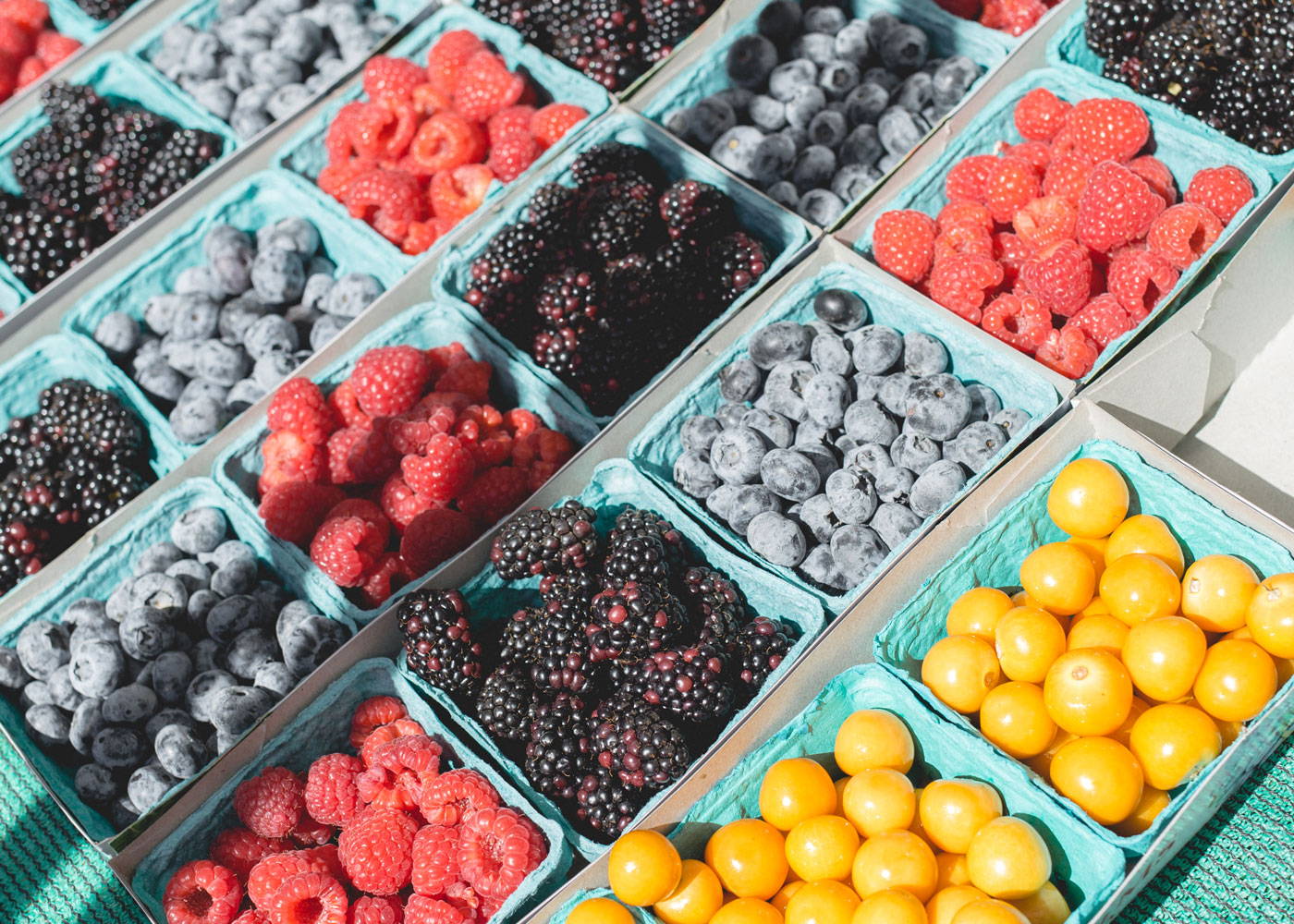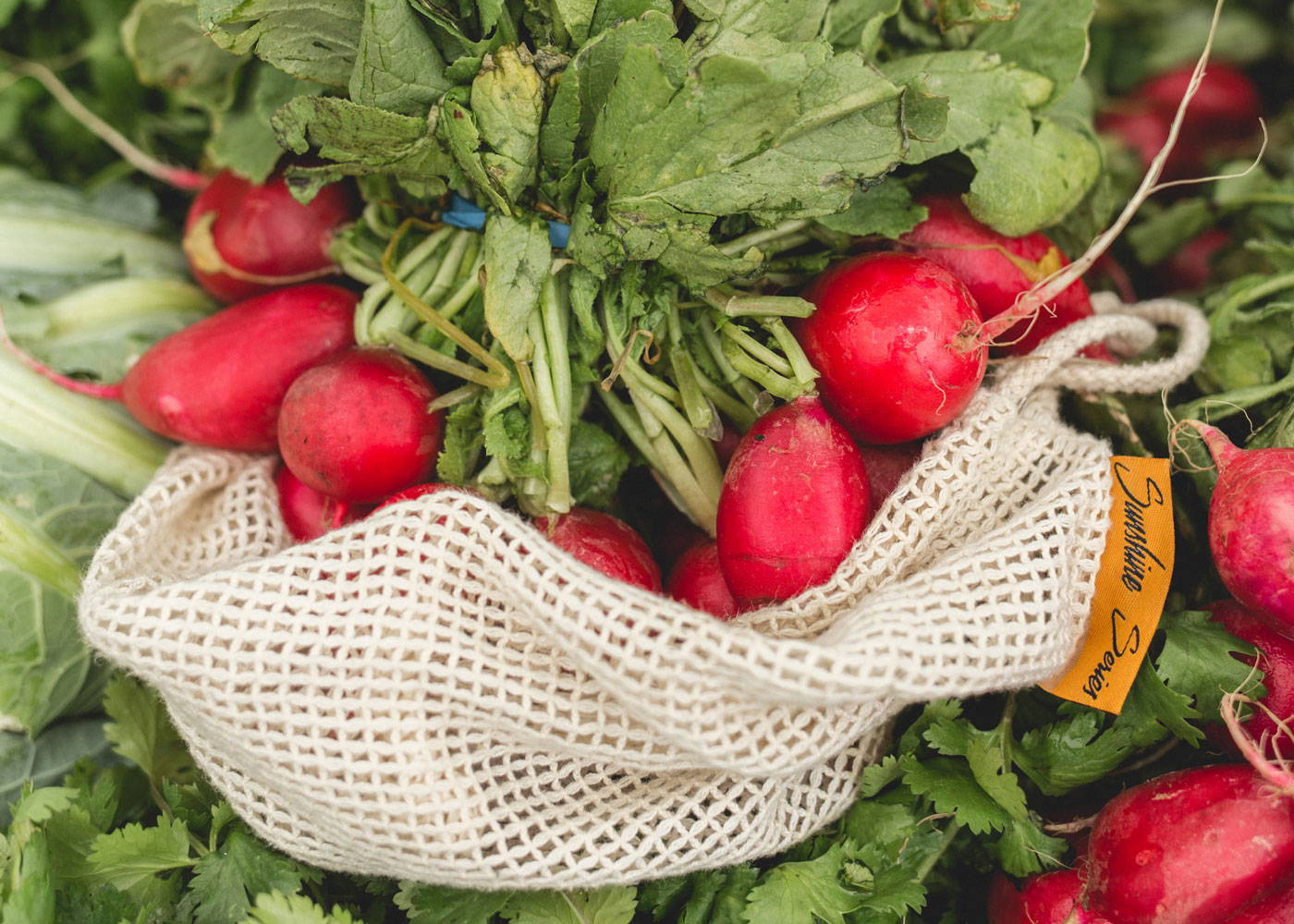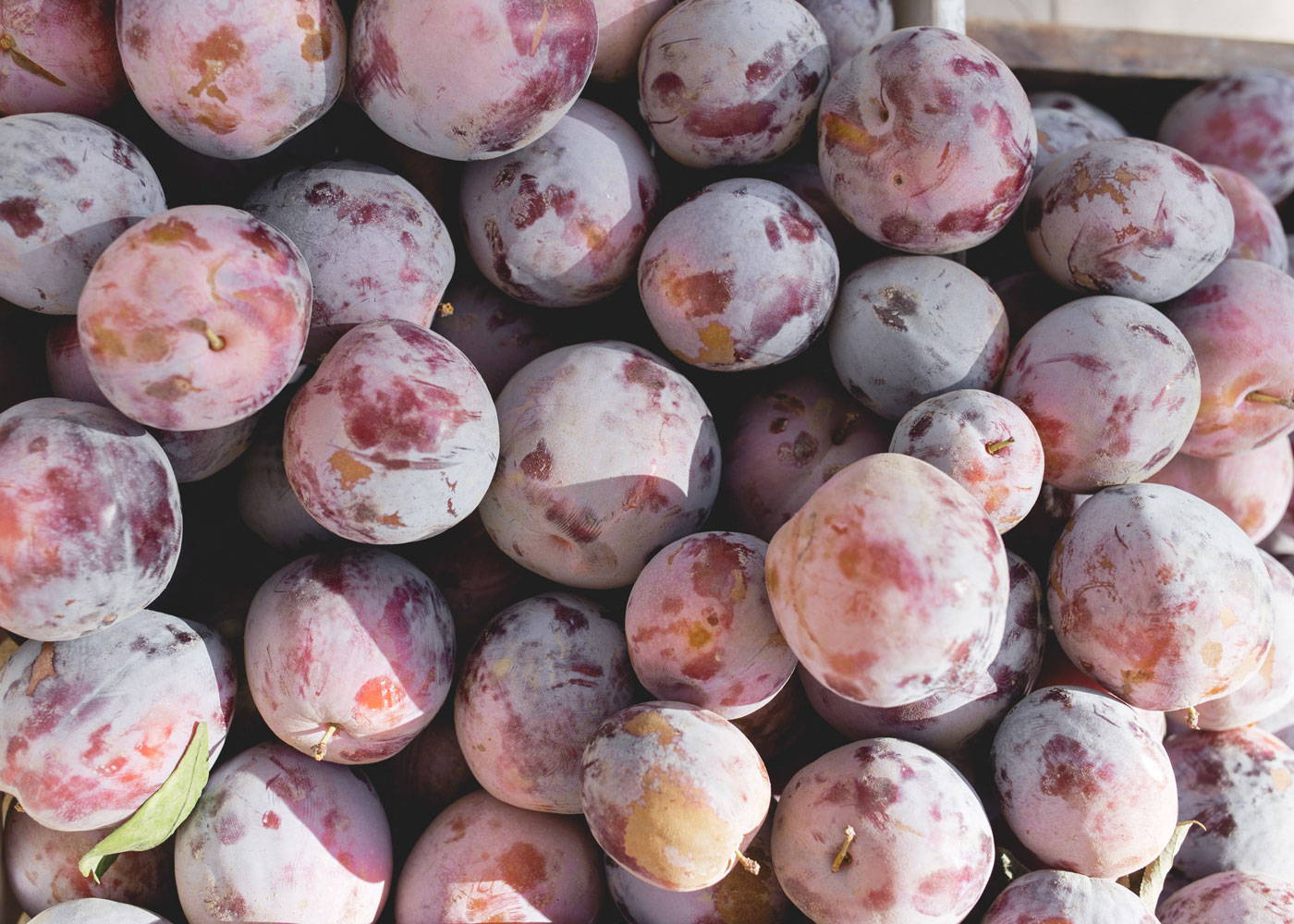 The hemp grain bags work for all the tiny items that would likely slip out of the mesh bags. Think pine nuts, trail mix, granola. I also love using the large grain bag for fresh loafs of bread.
Simply fill & pull the cord to cinch. We made it a point to leave off the cord stopper. These are usually made of plastic or metal & we find they are not necessary. They also use up more resources which we like to avoid around here.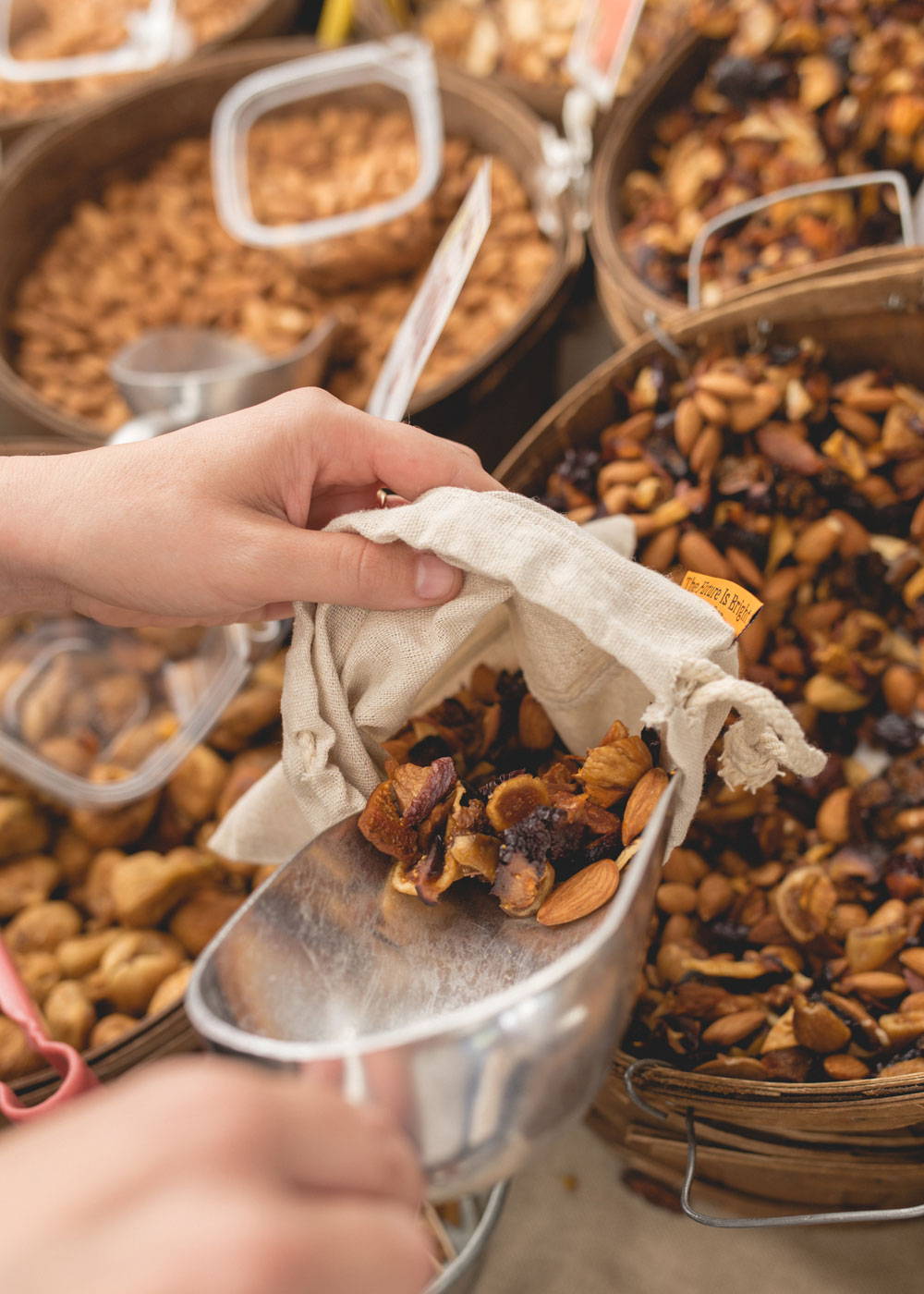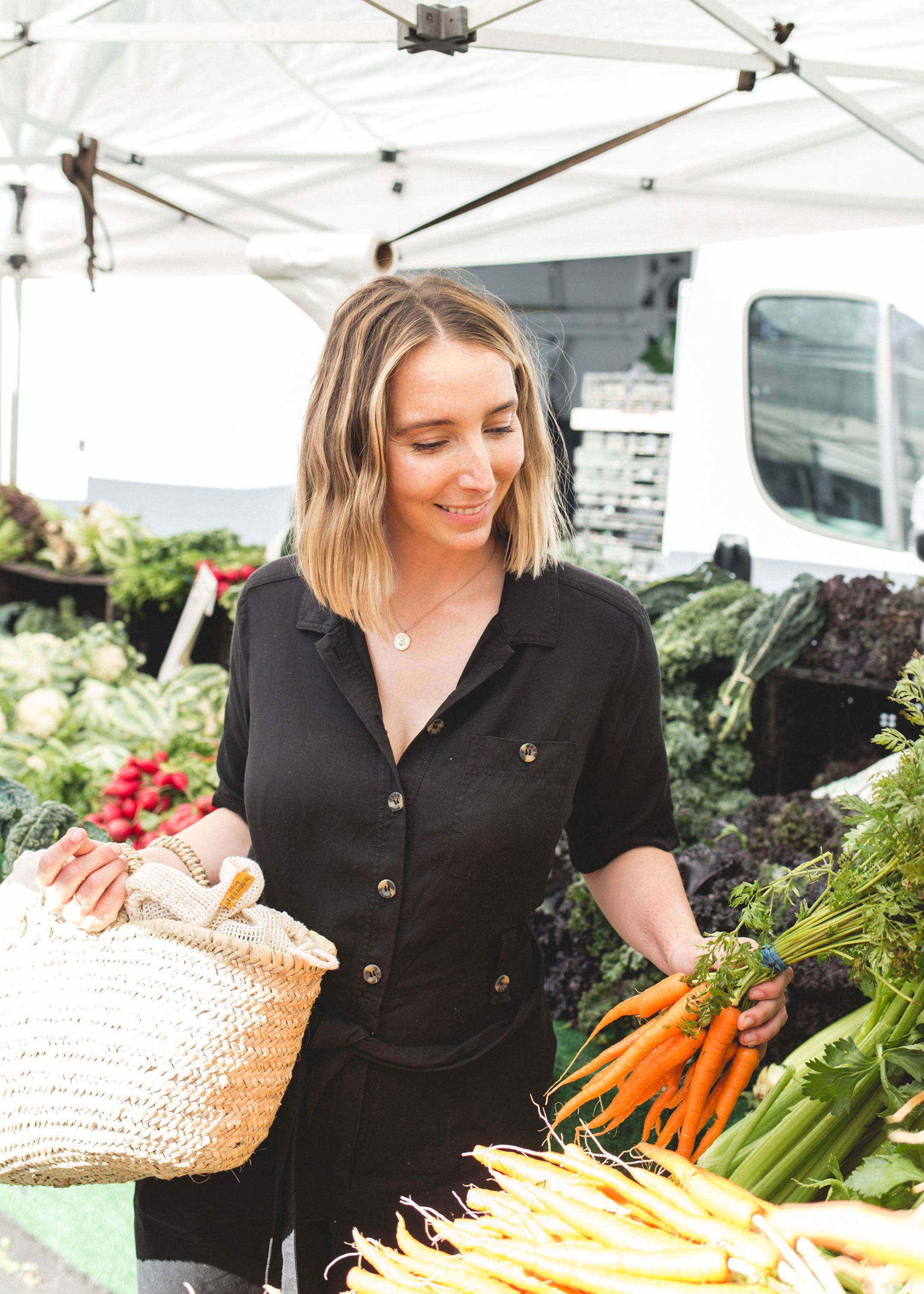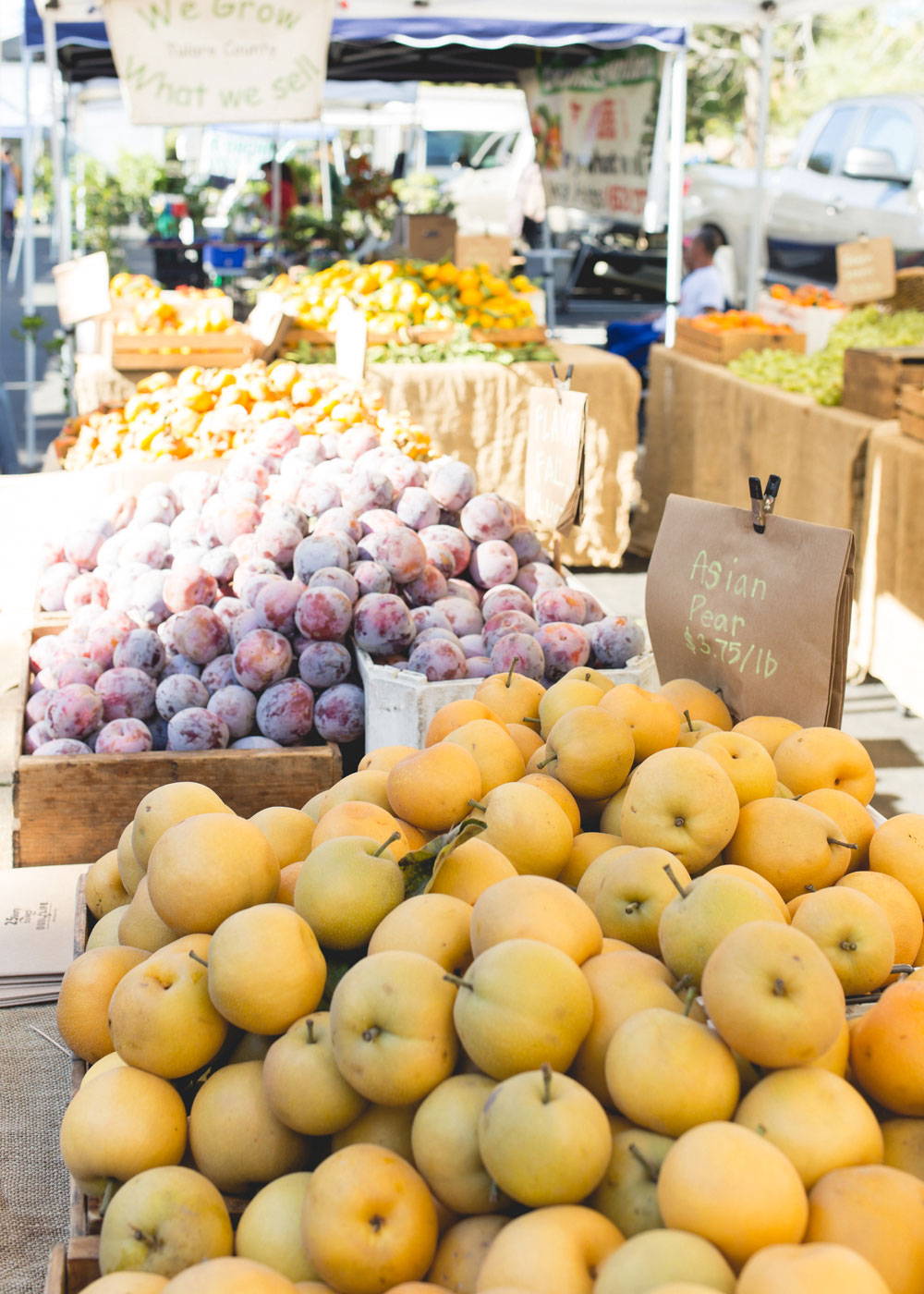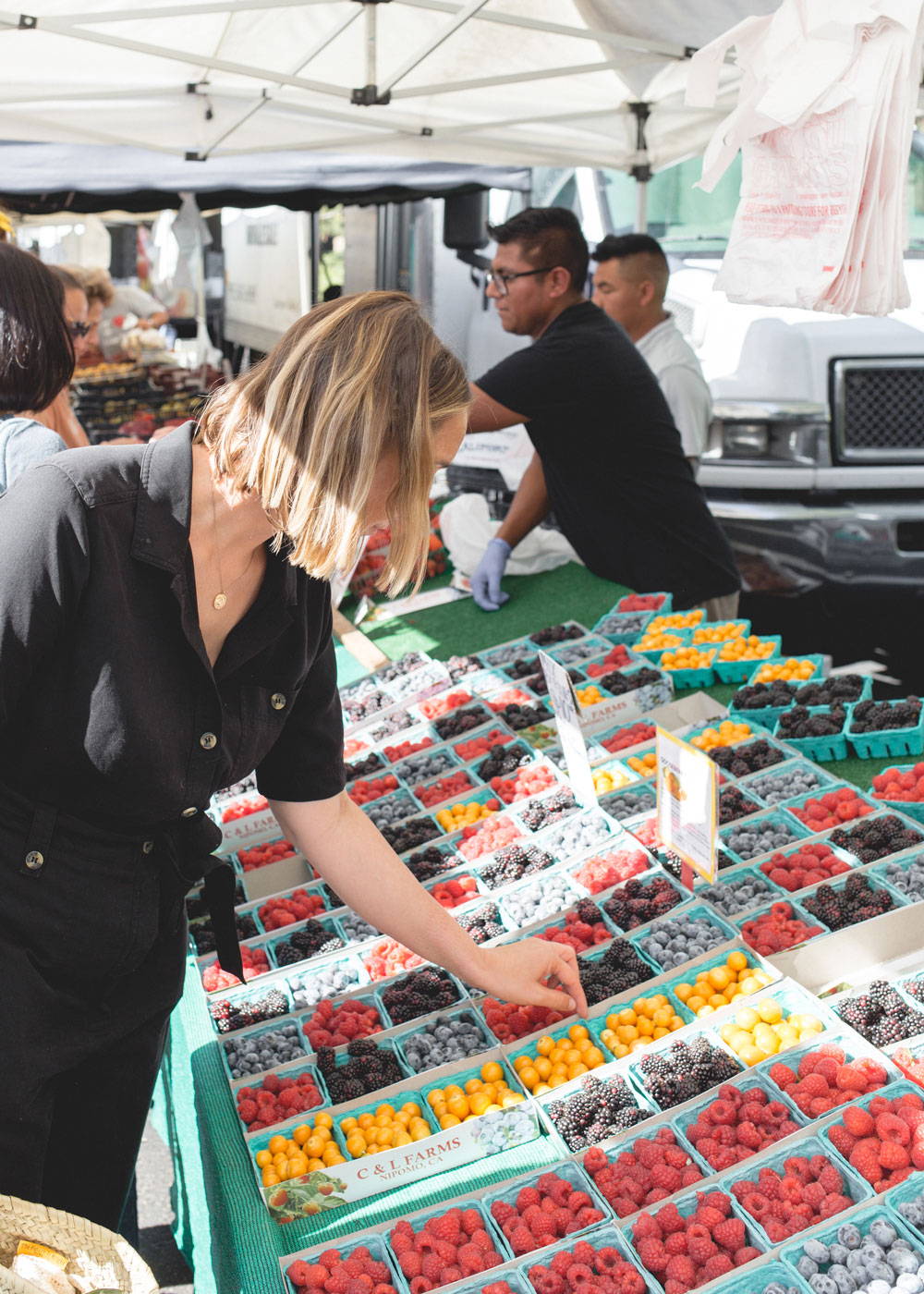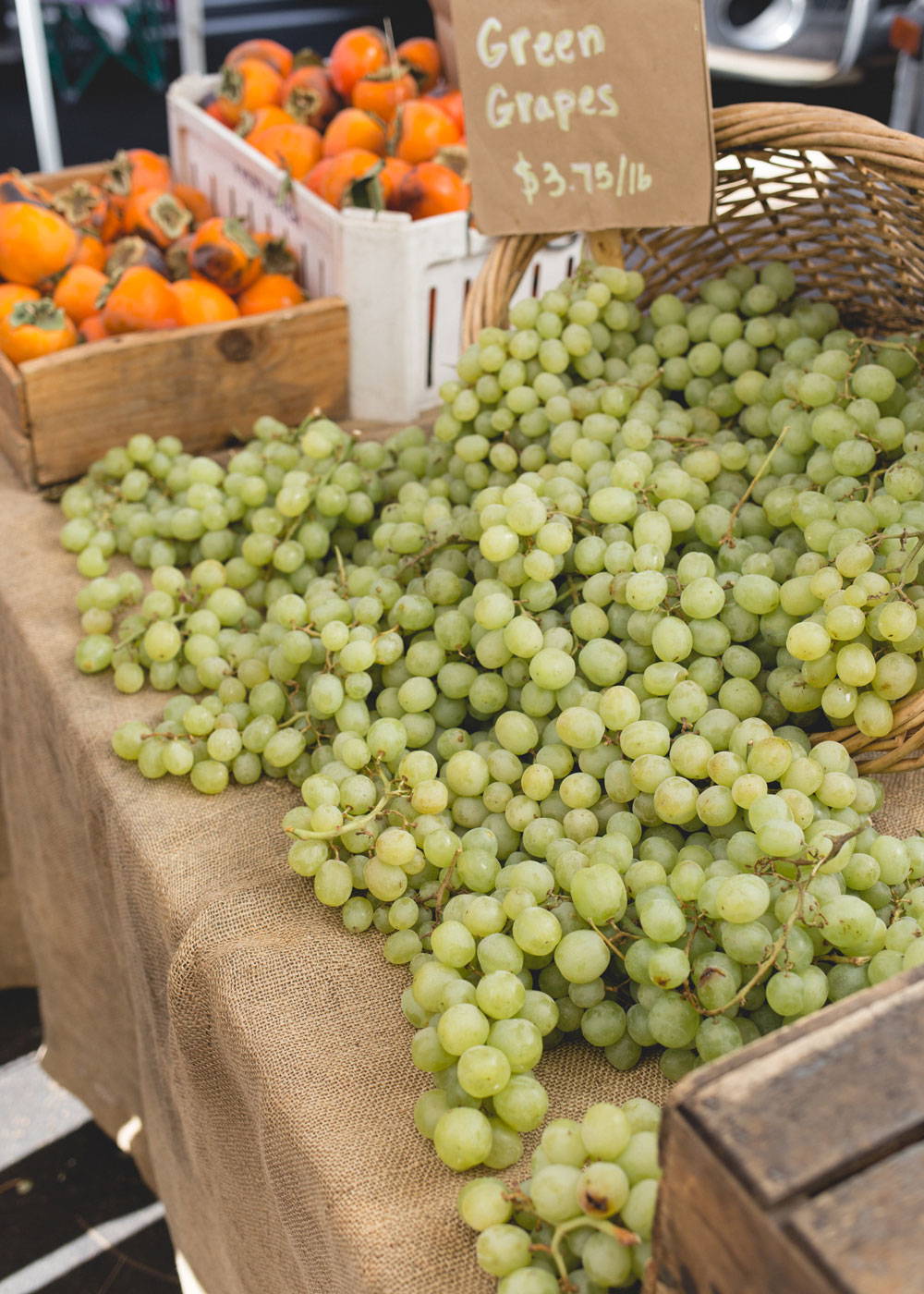 Now it's time to check out. To make it easy on ya, we added the tare weight to each bag. The tare weight is the weight of the empty bag & each bag is a different weight since they are different sizes. Those pine nuts are not cheap so no need to pay extra for the weight of the bag! Luckily, since reusable bags are becoming a thing, the person at the checkout counter will likely know what to do. And if not, consider yourself a pioneer & be a little patient while they figure it out. Helping them get familiar with customers using reusable bags will make your life easier in the future & help the next person out.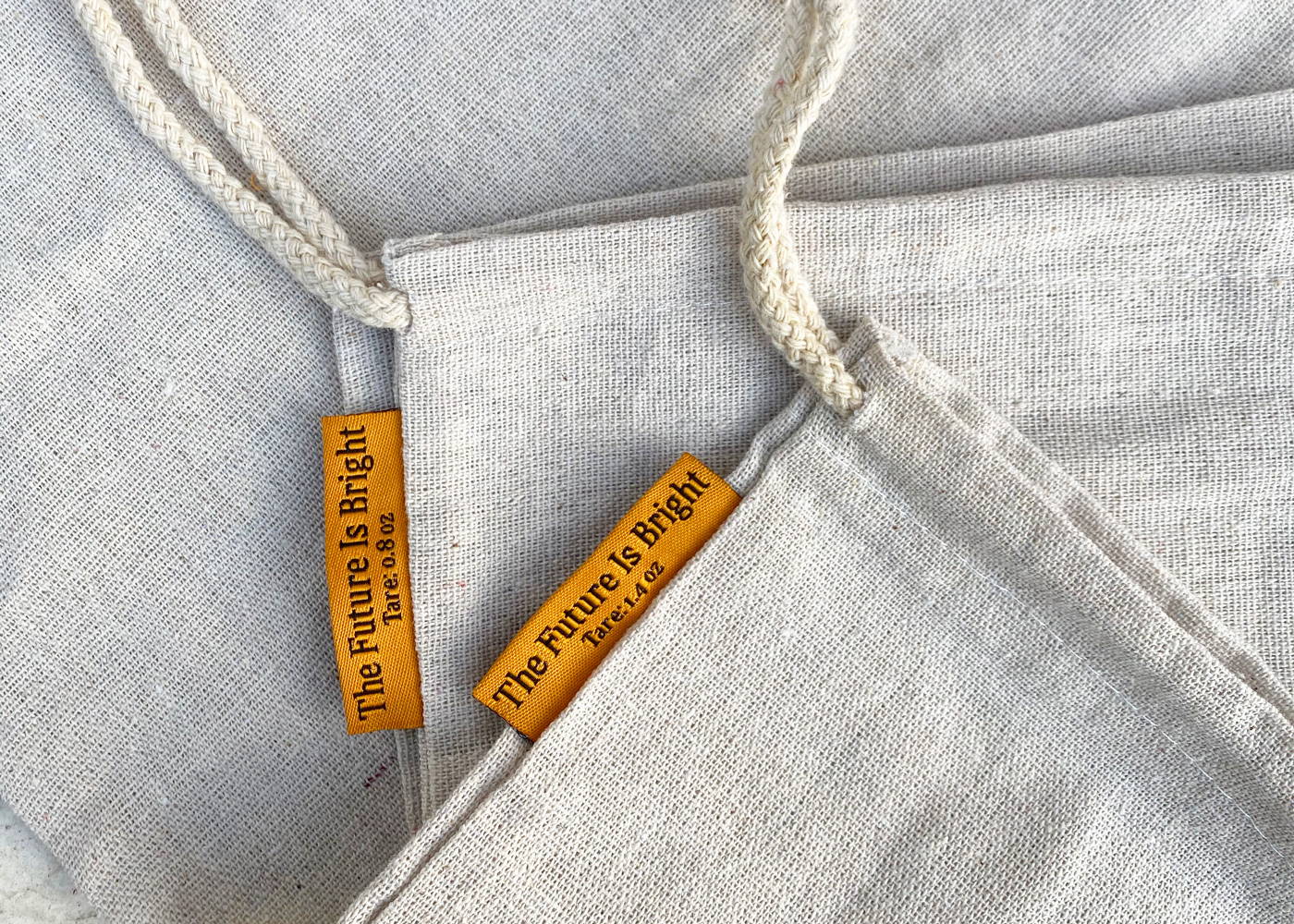 Alright we made it home. Time for sweatpants & transforming back into the couch troll we really are. To make your produce & bulk items last longer we suggest transferring them to air tight containers. Wasted food is a massive contributor to greenhouse gasses & a waste of resources so storing your food properly helps us all.
Leafy greens & berries work best in glass containers. These items tend to wilt if left in bags.
Bulk bin items work great in glass jars. I find that aunts love a good open bag full of tasty items. Bonus points if you are reusing old jars.
Produce & veggies are up to you! Leaving them out on the counter is perfectly fine if you're going to eat them before they go bad. Otherwise, pop them in the fridge to help their life expectancy.
Did your bags get dirty? Feel free to get rid of that smashed tomato juice or cherry stains by tossing them in your washer with your next load! I prefer to hang the bags since they dry so quickly but if they sneak into the dryer, that's perfectly fine. We find the hemp actually softens over time & may shrink a little but no biggie.
We have a number of other tips and suggestions for food scaps coming down the line but our most important is discarding scraps in local compost or green trashcan. Each city has a unique option for discarding food waste so be sure to research you can do to help. Scraps that end up in landfills lack oxygen & bacteria to break down leading to unnecessary methane gas entering our environment. A little research goes a long way & another point for the Earth! 
Sure we're a company on a mission but DIY or reusing old bags is best! If you have some material & a sewing machine handy, go for it! If not, we're here for ya! We love that our bags are completely biodegradable & 100% of the elements are made from all natural sources to allow them to break down at the end of their life. 
Thanks for joining us on this farmers market adventure. We hope this encourages you to get involved & find easy alternatives reducing plastic!
The Future is Bright